Watch Adam Levine & James Corden Get Pulled Over During 'Carpool Karaoke'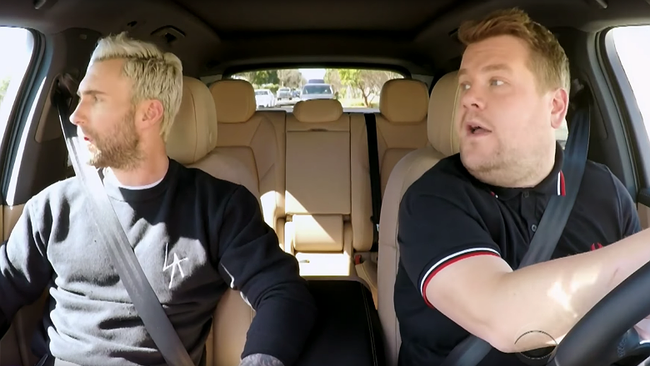 You can't always control external variables with a production like James Corden's "Carpool Karaoke" segment and his recent installment of the series with Adam Levine proved just that when the pair was pulled over by the cops.
Earlier this week, Corden unleashed the 11-minute segment with the Maroon 5 frontman. Besides talking about the origins of the pop/rock band and going through their share of smash hits, the singing duo was pulled over by the Los Angeles County Sheriff's Department during the ride. "That's the police. What do the police want? You want us to pull over, so he can sing a song for you?" Corden asked the officer, before stopping the car and pulling over on the side of the street. "This is a real first."
While the TV host was a little more nervous than Levine, the off-script moment was all in good fun. "Be careful, man. Just be careful. Have a good day," the officer told the pair from his car of their singing "traffic hazard."
Among the tracks they churned out during the ride included "Moves Like Jagger," "This Love" and "She Will Be Loved." However, the segment also included a concluding ride through a race track, where the stars took turns speeding through the area. Maybe the police officer was onto something after all. Scroll on below to see the madness that ensued with Corden and Levine behind the wheel!
Photo: YouTube/The Late Late Show with James Corden