You HAVE To Try Meghan Markle's 'Sexy' Pasta Recipe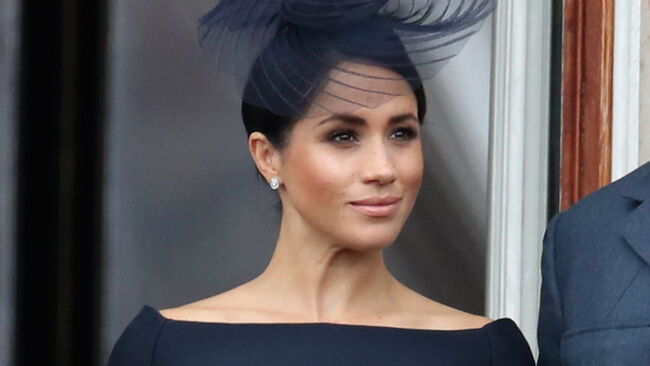 Sexy pasta is now a thing, all thanks to Meghan Markle.
Before the American actress became a British Royal she chatted with Delish about her favorite recipes and at the top of the list was none other than a "sexy, filthy" pasta.
According to the food site, a friend convinced the former Suits star to slow-cook zucchini for four to five hours until it breaks down into a "filthy, sexy mush" to toss with pasta. Meghan said the sauce, which she dubbed a "zucchini Bolognese," gets "so creamy, you'd swear there's tons of butter and oil in it, but it's just zucchini, water, and a little bouillon."
While Meghan may be a lover of the dish, she won't be able to make the "sexy" pasta for all of her royal family. According to former royal chef Darren McGrady, Queen Elizabeth II steers clear of starchy foods such as pasta. So, carbs are rarely served at the royal residence.
Meghan though is a lover of all food — she lives by the ethos that "most things can be cured with either yoga, the beach or a few avocados — especially pasta.
"When I'm traveling, I won't miss an opportunity to try great pasta," she once said. "I come back from vacation every year with a food baby, and I've named her Comida. I get to the set [of Suits] and I'm like, 'Hey, Comida's here, and she's kicking.'"
With Meghan being such a foodie, it came as no surprise that Prince Harry chose to pop the question in one of her favorite spots in their home, the kitchen.
"We were just roasting chicken," Meghan explained following their engagement." We were trying to roast a chicken and it just — just [was] an amazing surprise, it was so sweet and natural and very romantic."
Photo: Getty Images