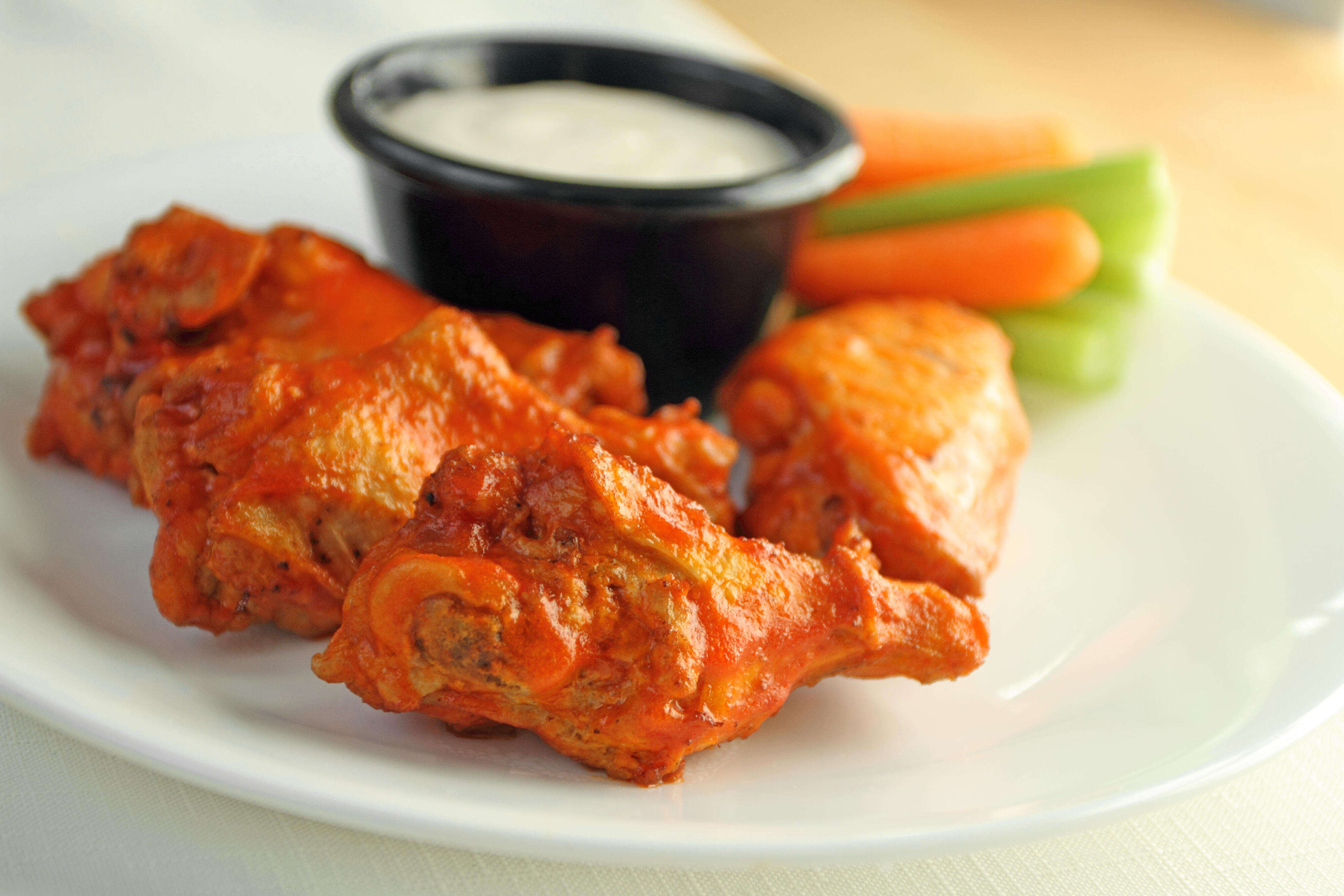 Do you love chowing down on chicken wings? There's something about the combination of a hot wing covered in Buffalo sauce, then dipped in cool Blue Cheese dressing that, to me, is so yummy!
So, on July 29th, as we celebrate #NationalChickenWingDay, I thought you might be curious as to which places are offering freebies and deals!
The list includes Applebee's, Hooters, Buffalo Wild Wings, Wingstop, BJ's Restaurant and Brewhouse, Wingzone and more...you can find the complete list HERE!
And how about some chicken wing trivia?
Buffalo wings originated in Buffalo, New York, where they are not called Buffalo wings, but just "wings" or "chicken wings."
Chicken wings became a US nationwide phenomenon after the Buffalo Bills appeared four consecutive years in the Super Bowl in the early 1990s.
Thanksgiving is actually the most popular day to eat chicken wings – the Super Bowl comes in second.
According to an NCC survey, 54-percent of wing eaters prefer traditional, bone-in wings while 46-percent chose their boneless cousin. Boneless wings are typically white, boneless chicken breasts cut into strips, breaded or floured and tossed with Buffalo sauce.
According to the National Chicken Council's (NCC) 2016 Wing Report, 1.3-billion chicken wings are typically consumed on Super Bowl weekend, which equals more than 100-million pounds of chicken wings.
3-billion chicken wings is enough for every man, woman and child in the United States to have four wings each
If those 1.3-million chicken wings eaten on Super Bowl weekend were laid end to end, they would reach a quarter of the way to the moon or circle the Earth over two times.
This year, eating wings during the Super Bowl was up 3%, or 37.5-million wings, from last year's big game.
23% of Super Bowl viewers eat chicken wings, which makes them the second most popular food item on Super Bowl Sunday after dips and spreads.
Of those who eat chicken wings:

46-percent prefer the drumette
25-percent the flat
10-percent prefer their wings whole
19-percent say they don't have a preference, they like them all.
photo: Getty Images