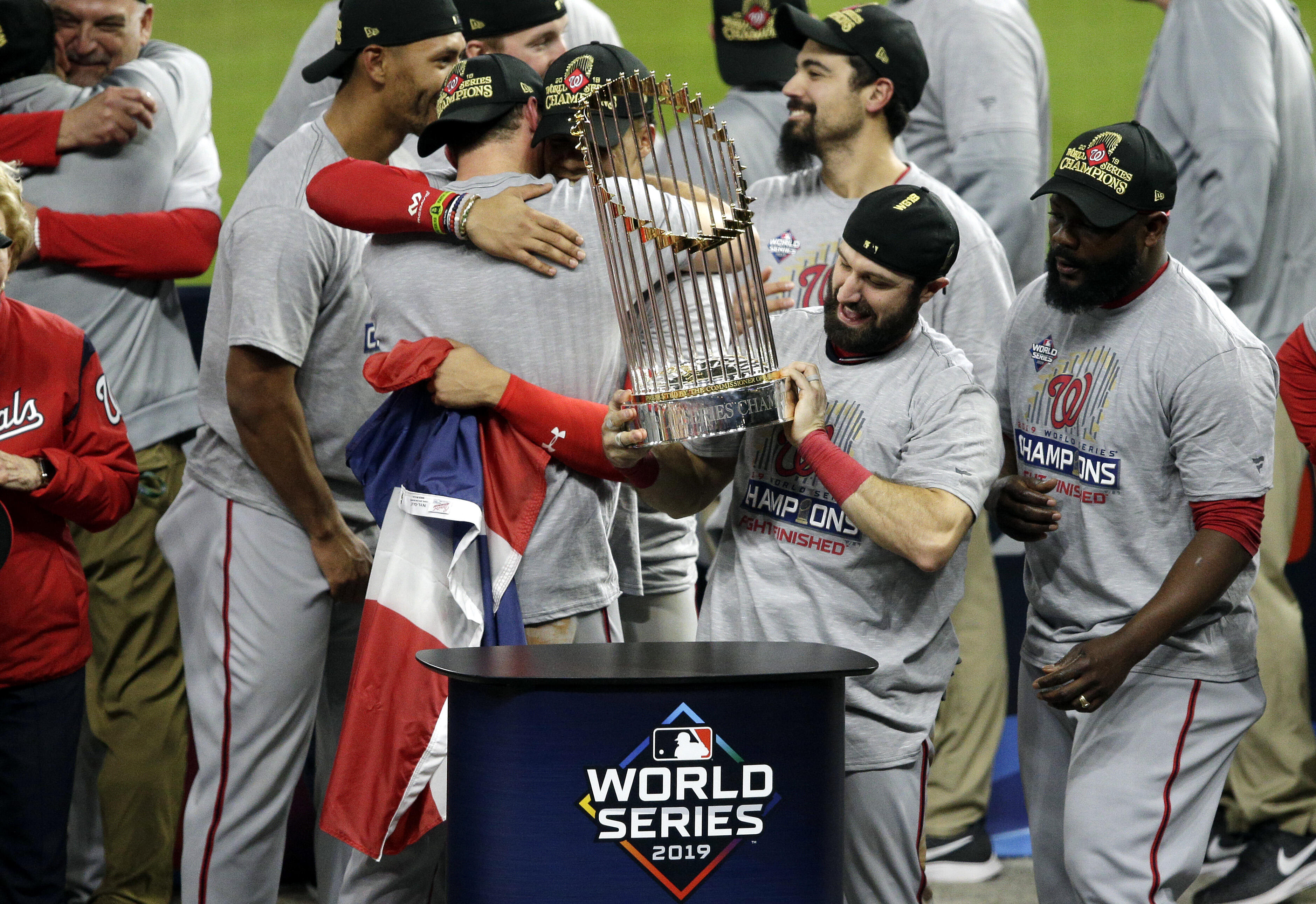 After winning their first World Series last year, I think it's safe to assume that many of us will be heading to Nats Park this season to see our champs in action. And the team has put together an awesome list of giveaways and special days at the park dedicated to the military, teachers, nurses and more! "Pups In The Park" will take place several times this year, as will fireworks. And bobbleheads!!! You can get your hands on bobbleheads of Max Scherzer, Stephen Strasburg, Juan Soto, Ryan Zimmerman and more!
Here's a partial list of freebies and promotions...
Monday, April 6th: "Championship" beads
Tuesday, April 7th: Davey Martinez bobblehead
Thursday, April 16th: Jackie Robinson and Black Heritage Day
Friday, April 17th: Fireworks
Click HERE to see the entire schedule...see ya at the ballpark!
photo: Getty Images