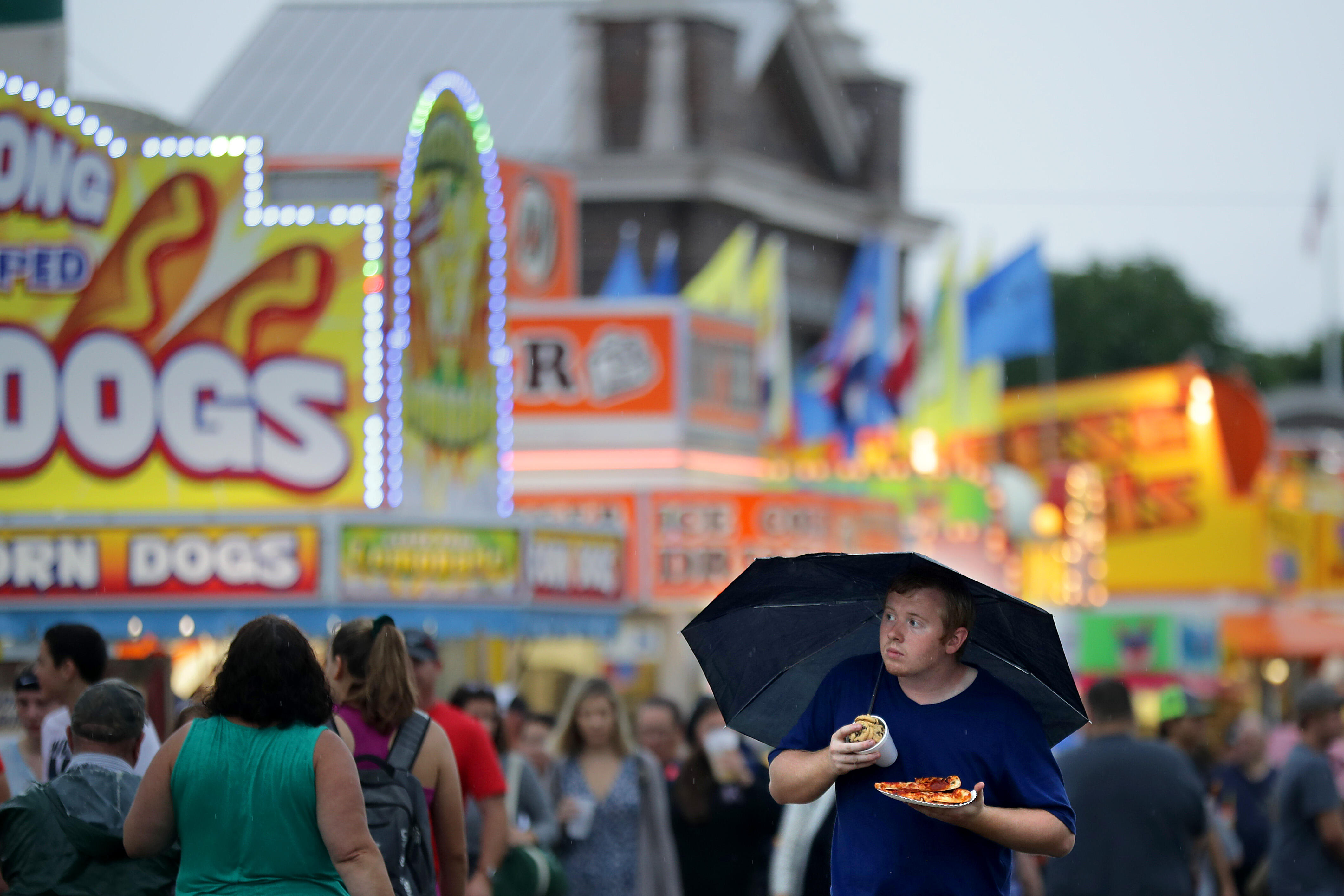 It's one of the MANY things we're missing out on in 2020...county and state fairs. BUT...one food stand owner got creative, got together with other owners and has set up a drive-thru serving the fair food we love so much!
The Southern MD Fair Food Drive-Thru is happening again this weekend in Prince Frederick at the Calvert County Fairgrounds (140 Calvert Fair Dr, Barstow, MD)...rain or shine...today from 4-8p, and tomorrow and Sunday from 12-8p.
Swing on by and enjoy deep-fried Oreos and Twinkies...Crab Fries...Philly Cheesesteak Eggrolls...Crispy Bacon Bombs...and so many more treats!
Yeah, that Quarantine 15 I've gained will probably be the Q20 after this weekend!
Photo: Getty Images