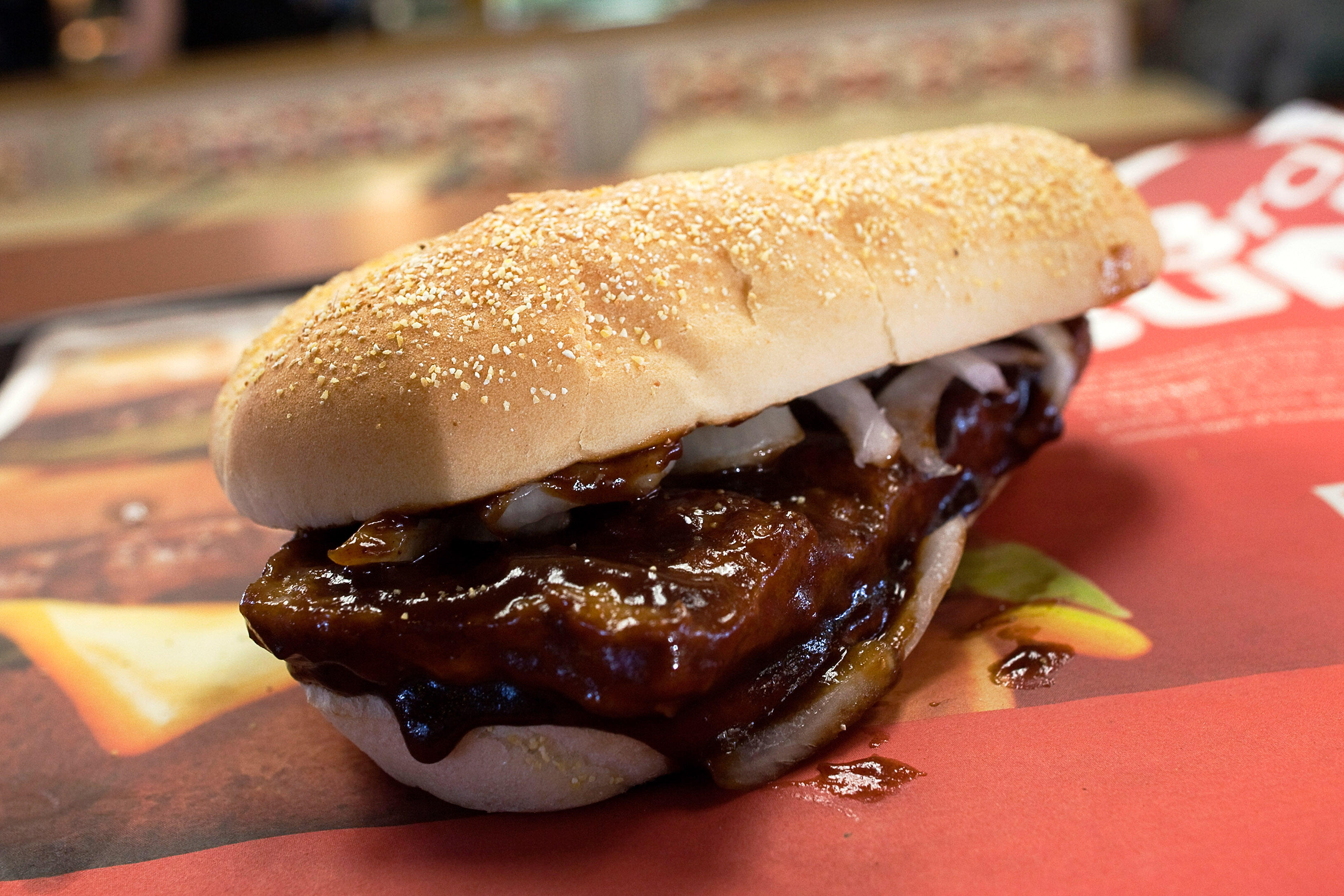 It's the most wonderful time of the year for one particular kind of junk food junkie -- the McRib lover.
McDonald's announced that the cult favorite sandwich -- and national treasure -- will make its annual return on November 1st at "select locations." THAT'S TODAY, Y'ALL!!!
While they haven't revealed those locations yet, you can keep tabs at the McRib locator. (USA Today)
I checked it out and at this point, it looks like the sandwich can be found at:
11265 ROGER BACON DR. RESTON, VA
505 S VAN DORN ST. ALEXANDRIA, VA
8976 BURKE LAKE RD SPRINGFIELD, VA
If you spot it elsewhere, lemme know and I'll spread the word!
photo: Getty Images