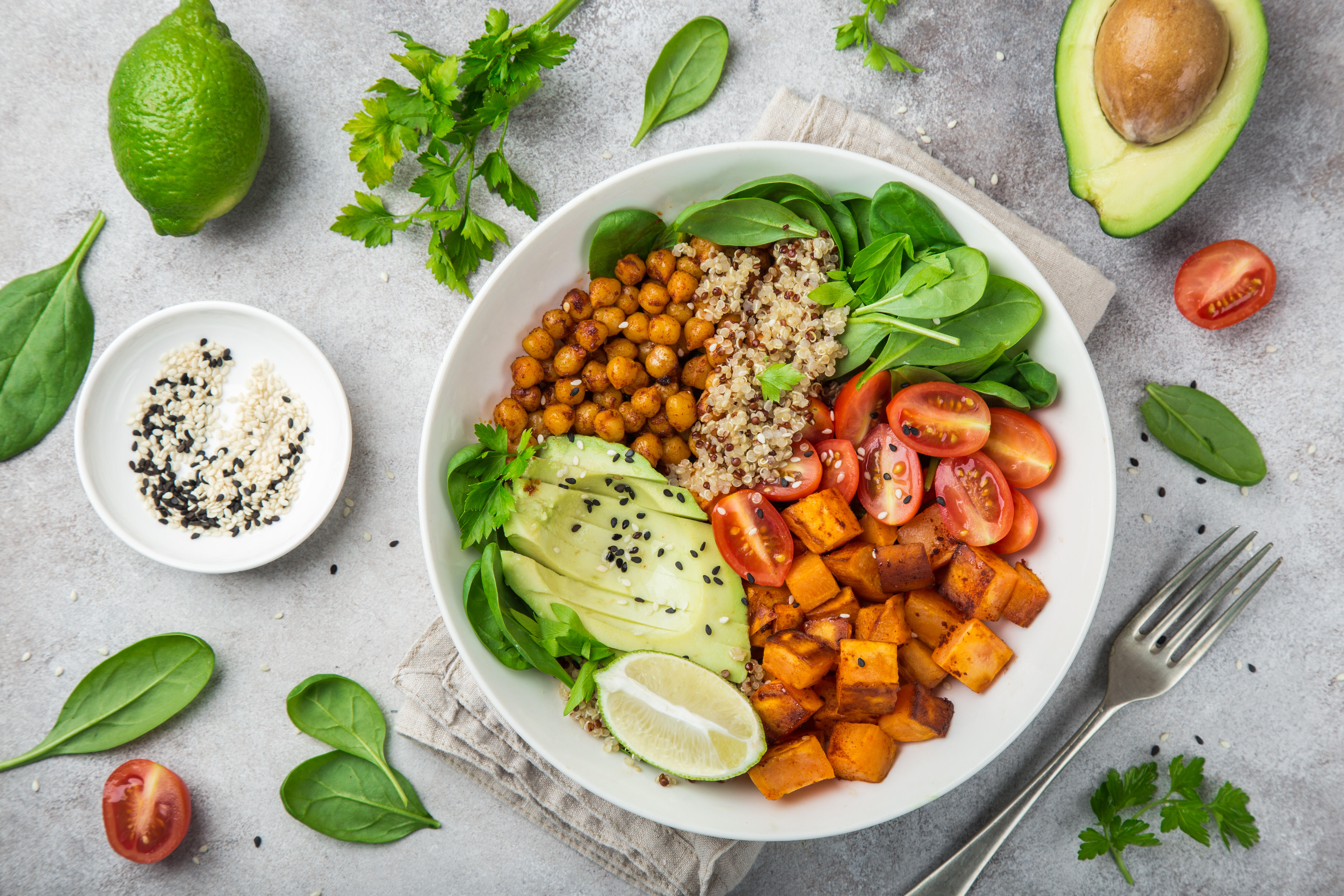 If you've been thinking about making big changes in your diet, you're not alone. According to food industry insiders, 2022 is going to bring a big spike in the popularity of vegan foods and diets. Keep an eye on:
Potato Milk: If you're still searching for the perfect non-dairy "milk," take a look at this newly-popular alternative, which is supposedly lower in sugar and saturated fat than the nut-based beverages on the market now.
Healthier Plant-Based Meats: Beyond, which dominates the meatless meat market, is looking to cut fat from its burgers and other products, and a new brand called Nowadays is launching vegan nuggets with just seven ingredients.
Vegan Fast Food: KFC got a lot of attention when their chicken-free chicken nuggets hit the market recently, but they're not alone. Domino's has introduced a vegan pepperoni pizza and Krispy Kreme has rolled out a line featuring three new vegan doughnuts.
Go Semi-Veg: Expect to hear a lot about the 5 + 2 diet -- in which people eat vegan or vegetarian Monday through Friday, then chow down on whatever they want on weekends. According to research, 82% of those who try it for a month maintain a dramatic reduction in their animal product consumption long term. (Delish)
photo: Getty Images
OTHER TRENDS:
Mushrooms– oyster, enoki, porcini, oh my.
1980s cocktails– it's another tequila sunrise … or Long Island iced tea … or amaretto sour.
Robusta– the newest surge in coffee, sweetened with condensed milk.
Tasty tableware– edible cups, bowls, spoons and more.
Swicy, Swalty– a sweet heat flavor profile.
Indian food– How's the masala? Naan your business.