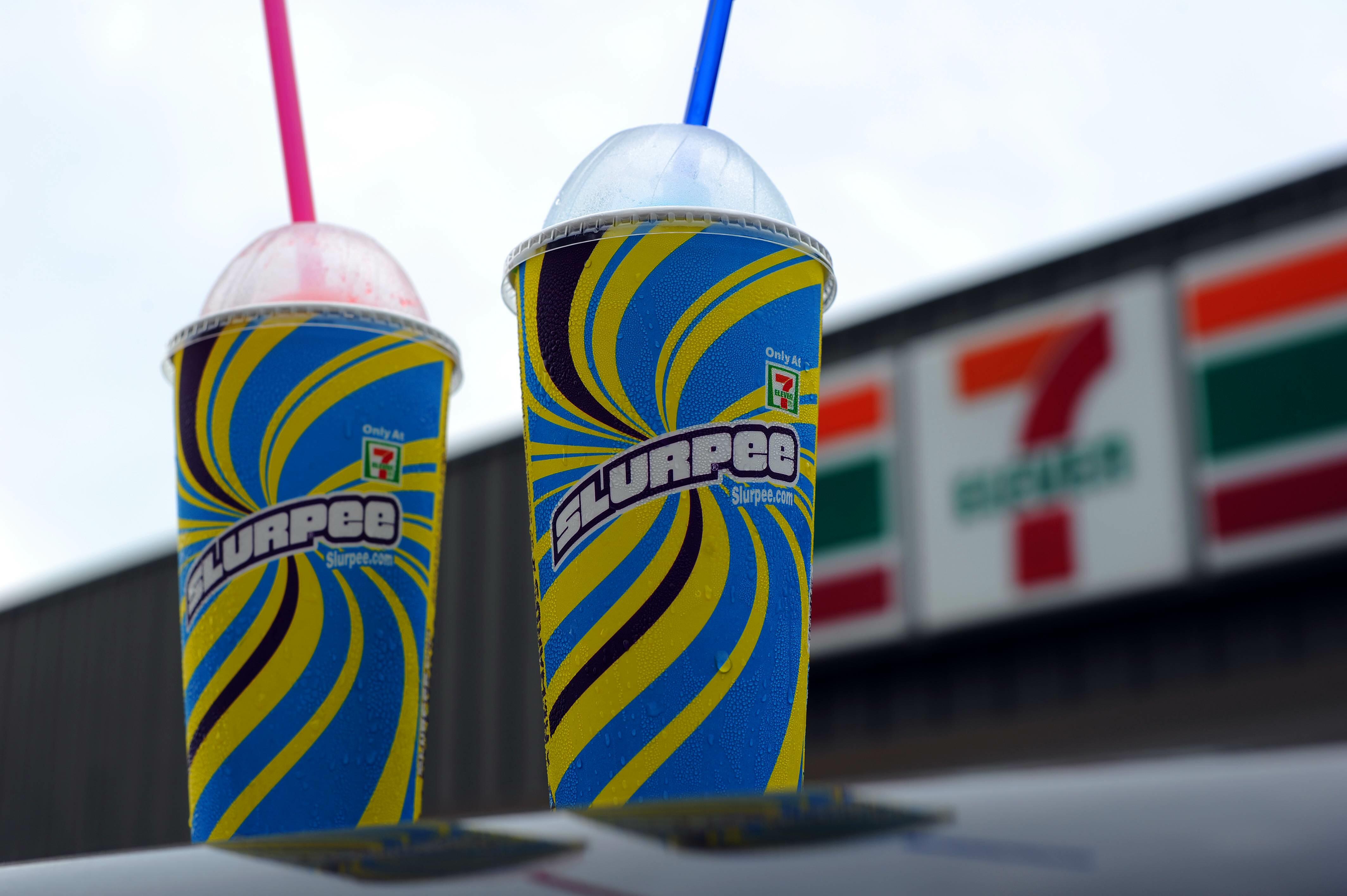 The birthday of the 7-Eleven's Slurpee is July 11th - so that means free drinks today!
Speedy Rewards and 7Rewards members will find a coupon for a free small Slurpee in their account that can be redeemed at any 7-Eleven, Speedway, or Stripes store through July 11th via the 7-Eleven or Speedway apps. Flavors include Cherry, Blue Raspberry, Pina Colada, Coca-Cola or the new mystery flavor What The Fanta. Every free Slurpee will be served in an exclusive Slurpee Day Cup.
There will also be special dollar deals for items like muffins, coffee, taquitos, and hot dogs. The list of Dollar Deals will show up on the 7Rewards or Speedy Rewards accounts. As an additional bonus, $1 small Slurpees continue all summer long at 7-Eleven, Speedway, Stripes, and 7NOW delivery.
photo: Getty Images