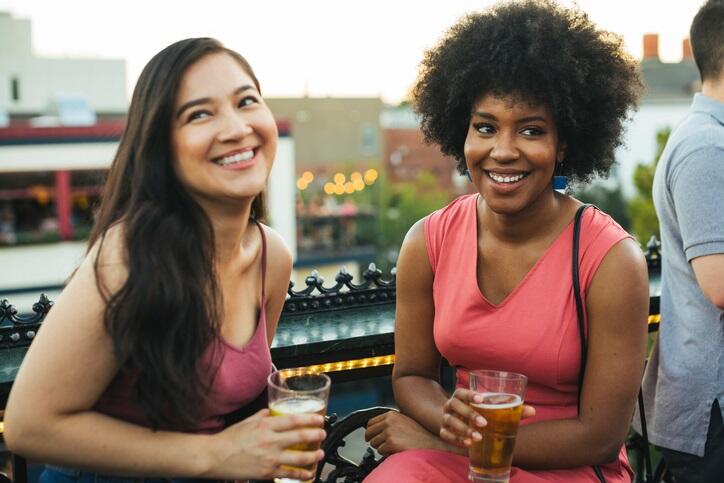 (Getty)
It's no secret that Millennials get a bad rap for being lazy, entitled, parentally dependent, emotionally fragile and more, but not all of them fit the stereotype. The truth is, in some ways it isn't easy being a millennial, especially when it comes to money. Many of them make way less money than baby boomers did at the same age.
But it turns out, there are places in this country where Millennials are better off than their counterparts is other areas, and WalletHub set out to determine just that. The site has come out with their list of the Best and Worst States for Millennials. They looked at the 50 states and DC on 30 factors, including share of millennials, millennial unemployment, millennial voter turn out, and more.
With all that in mind, the DC was named the best place for millennials, with a score of 67.47 out of 100. DC not only ranks number one overall, but also for education and health, quality of life and civic engagement, although it ranks pretty low, 43, for affordability. DC also has the highest percentage of millennials of all states, and it's also the place where millennials earn the highest average salary.
Virginia came in 20th and Maryland ranked 30th.
Top Ten States for Millennials
District of Columbia
North Dakota
Minnesota
Massachusetts
Iowa
Wisconsin
Utah
Nebraska
Colorado
South Dakota
On the flipside, New Mexico ranks the worst for millennials, with a score of just 31.12. The state ranks low on the list for economic health, quality of life, education, and health.
Ten Worst States for Millennials
New Mexico
West Virginia
Mississippi
Nevada
Alabama
Louisiana
Oklahoma
Arkansas
South Carolina
Florida
Click here to see where your state ranks.
Source: WalletHub