How Much Did The Royal Wedding Cost? Harry and Meghan tied the knot Saturday in one of the most expensive weddings of all time. Their royal wedding is estimated to have cost more than $45.8-million, according to
U.K. wedding planning app Bride Book, and while that is a literal fortune, most of the money went to security. In fact, all the snipers, undercover police, security drones and military technology on hand to protect the newlyweds and their guests are estimated to have cost $34-million alone.
As for who foot the bill for the lavish nuptials, the royal family covered "core aspects of the wedding," according to Kensington Palace, which includes the St. George's Chapel ceremony for 800 guests, flowers, and the Windsor Castle reception for 600. But how does Harry and Megan's event compare to other high-end weddings of the rich and famous? These are a couple of the other most expensive weddings of all time.
Prince Charles and Lady Diana - This former couple wins the prize for the most expensive wedding,

Business Insider reports that when adjusted for inflation their nuptials have a $110-million price tag. Di's gown was only $13,000 of the price tag, but it was the security and crowd control that cost so much, about $70-million in today's dollars.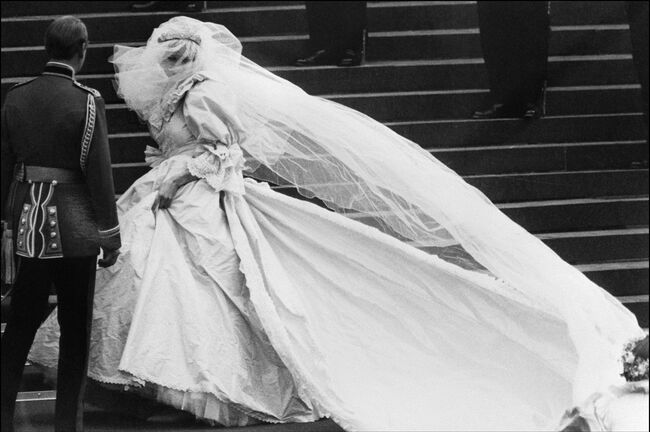 Vanisha Mittal and Amit Bhatia

- When billionaire Indian steel magnate LakshmiMittal's

daughter got hitched, they spared no expense. Around $60 million

was spent sending her 1,000 guests invitations in silver boxes, covering the cost of private jets, five-star hotels, dinner parties and such during the weeklong wedding celebration in Paris at locations like the Palace of Versailles [[ver-SIGH]].

Prince William and Kate Middleton - Harry's big brother Will's wedding to Kate reportedly cost close to $34-million, and while her one-of-a-kind

Alexander McQueen wedding gown is

estimated to have cost $434,000, it was the $32-million for security that was so expensive.

Sheikh Mohammed bin Rashid Al Maktoum and Princess Salama

- When the Vice President and Prime Minister of the United Arab Emirates got married in 1981, the nuptials cost an estimated $100 million, thanks to things like a 20,000-seat stadium being built and having guests flown in on private jets for the five-day event.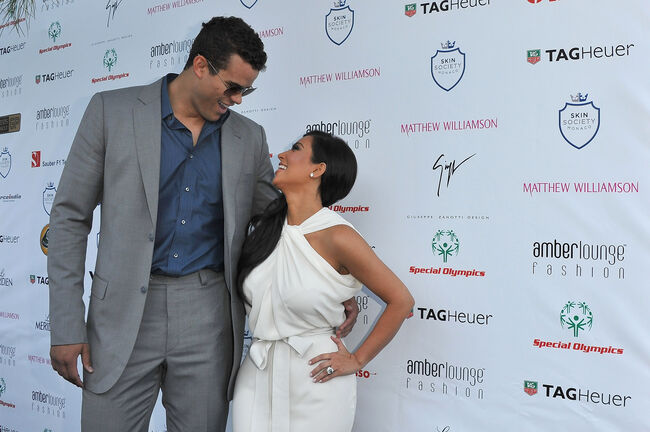 Kim Kardashian and Kris Humphries - They were only married for 72 days, but their wedding had an impressive price tag. According to "The Hollywood Reporter," Kimmy wore a $2.5-million headpiece, spent $10,000 on crystal-encrusted wedding invitations, and another $150,000 on hair and makeup. In total the 400-guest event cost around $10-million, which probably made those 72 short days sting a little more.