An Explanation On The Thailand Soccer Team Rescue!
The boys went missing with their coach after football practice on June 23, setting out on an adventure to explore the cave complex near the border with Myanmar and celebrate a boy's birthday.
They were forced to go deeper inside the cave after heavy rainfall, becoming trapped.
They were discovered huddled on a muddy bank by British divers a week ago.
Samarn Poonan, 38, a former member of Thailand's elite navy SEAL unit, died on Thursday night as he worked underwater in the cave complex, laying oxygen tanks along a potential exit route.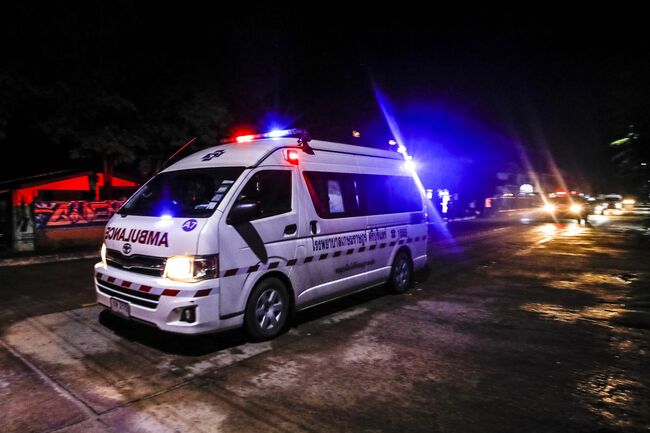 The operation to rescue the remaining eight boys and their football coach trapped in a flooded cave in Thailand resumed on Monday after four were brought to the surface yesterday.
The four unidentified boys freed were said to be in good health and recovering in hospital, although their parents reportedly remain unaware who has been rescued and who is still trapped.
The operation to rescue the group had resumed on Monday morning, Thai authorities said.
Water levels will have an effect on the difficulty of the next stage of the rescue operation and it is not immediately clear how the rain overnight has affected levels inside the cave.
Authorities have said the mission could take three or four days to complete.
On Sunday divers had to hold the first four boys close to their bodies to bring them out and each had to wear an oxygen mask to enable normal breathing, officials said.
The same divers who took part in yesterday's rescue will also conduct the next operation as they are familiar with the cave conditions.
A source inside the Chiang Rai Prachanukroh hospital where the first four boys are being kept said their condition was "not bad", but doctors were watching for signs of emerging conditions such as hypothermia.
Now I know is hard to visualize exactly what is happening during the rescue and how difficult it is to rescue them below is a video that explains it perfectly!