The "Selfie Police" Is Now Patrolling To Protect Tourist!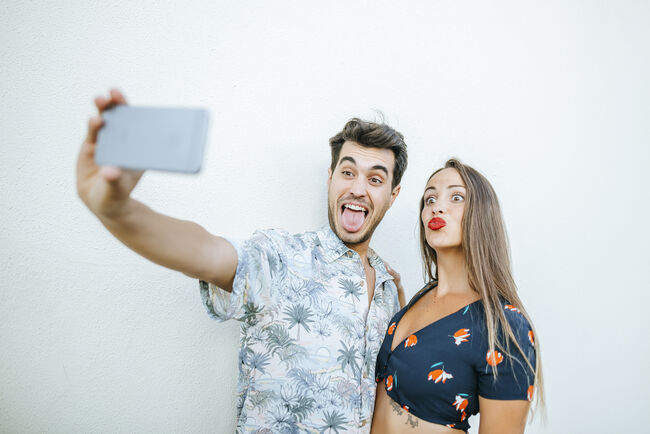 We hear all the time about people getting injured or worse - dying - while trying to snap a selfie somewhere. So overwhelmed park rangers in Australia have started enlisting the help of "selfie police" to protect tourists trying to get the perfect photo of themselves, no matter how risky.
Travelers visiting Wedding Cake Rock, one of Sydney's most popular tourist spots, are putting themselves in danger to take pictures for social media. The site has been protected by a five-foot fence since 2016 to keep people from standing on the rock, which a report claims could collapse "without warning" at any time. But that doesn't stop those on the quest for the best selfie and neither do the $2,450 fines in place for anyone caught climbing the fence.
So park rangers have asked local police to help with "site compliance." A Parks and Wildlife spokesman says it was "extremely difficult" to try to regulate the fence-climbing selfie takers at Wedding Cake Rock, and the thousands of photos on Instagram with the
Wedding Cake Rock hashtag

are proof.
Hopefully the "selfie police" can keep visitors safe going forward. A French tourist fell to his death at the site four years ago and the next year, two men had to be winched to safety after they fell from the ledge. Safety first, people.