The Superbowl Is Still All About Chicken Wings!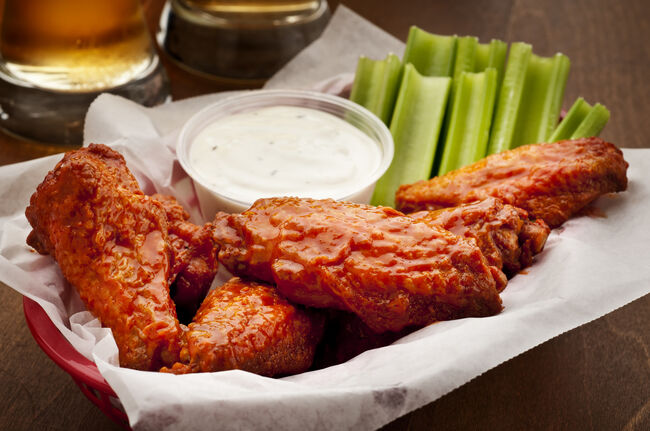 The Super Bowl is a little over a week away and there are likely lots of people already planning their Super Bowl party menu. Any good bash will no doubt have lots of chips and beer, but the highlight of any party will likely be chicken wings, of course.
According to a report by the National Chicken Council, a whopping 1.38-billion chicken wings will be consumed Super Bowl weekend, which is up 3%, or 25-million wings, from last year. Just how many wings is that? Well, if that many wings were laid end to end it would stretch 28 times from Gillette Stadium, in Foxborough Massachusetts, where the New England Patriots play, to Los Angeles Memorial Coliseum, where their competitors the LA Rams play.
But that's not all…
It is also 6,600 times more than the combined weight of both teams' rosters

It is enough to circle the Earth three times

It represents four wings for every man, woman and child in the U.S.

It's enough to put 640 wings on every seat in all 31 NFL stadiums

If each wing were one second, 1.38 billion wings would be 44 years
As for how folks will be eating those wings, 59% will be dipping them in Ranch dressing, but other sauces are also pretty popular, including:
Buffalo/Hot Sauce (48%)

BBQ Sauce (48%)

Honey Mustard (35%)

Blue Cheese (33%)

Teriyaki Sauce (23%)

Sriracha (15%)

Nothing/"eat them naked" (8%)
When it comes to the type of wings, bone-in are still preferred over boneless (60% vs. 40%).