#BABIES: Another #List of popular baby names released for 2018!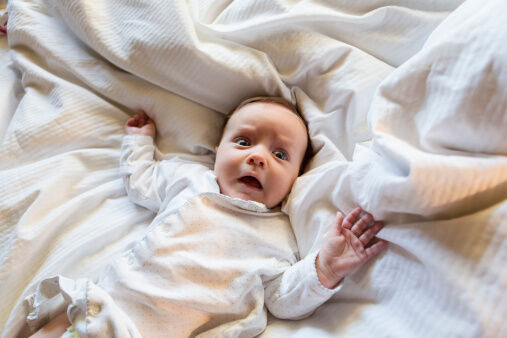 Ya know, we live in a world where just because you say something doesn't mean it has to consistently be so...
That's why this new list is interesting.
See, not too long ago, BabyCenter said - and everyone reported - that the top baby names for 2018 were Jackson and Sophia. But that list must not have sat well with some folk, and so, another website - BabyNames.Com - said "we've got our own list..."
Now, I'm not sure how long it will take for someone else to release a different list... or for the government to release a list of babies who were born in 2018 so we can report on that list... but until then, let's read this list that says "screw your list... here's our list..."
And now... the story:
As we previously told you, BabyCenter recently revealed that Jackson and Sophia were the top baby names for 2018, but it seems not everyone agrees with that assessment.
The website BabyNames.com has just come out with their list of the 100 most popular names for 2018, and they say Liam is the top name for boys, while Amelia is tops for girls. Liam is actually so popular, it has topped the list since 2011.
The site also points out the rise in popularity of gender-neutral names noting that names like Rowan, Harper, and Quinn seem to be popular for both boys and girls. They also reveal some new names creeping into the Top 100, including Alaric, George, and Kai for boys and Ember, Kaia, and Athena for girls.
Top 10 Boy Names for 2018
Liam
Oliver
Henry
Declan
Grayson
Owen
Finn
Theodore
Sebastian
Ethan
Top Ten Girls Names for 2018
Amelia
Charlotte
Aria/Arya
Violet
Aurora
Olivia
Hazel
Sophia
Ava
Audrey
Source: BabyNames.com | Photo: Getty

Toby Knapp
Want to know more about Toby Knapp? Get their official bio, social pages & articles on iHeartRadio!