Okay... thanks for choosing to #ReadThisFIRST... we've got things to do today... and places to be... and today... is gonna be busy... so let's get into it...
First things first... your emails!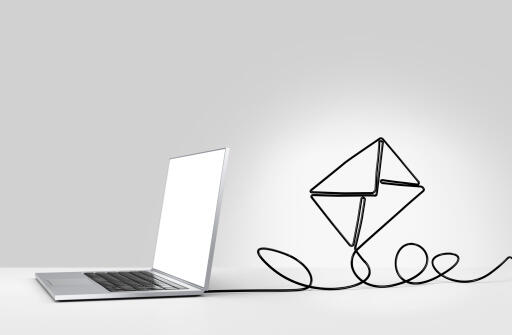 @gettyimages
Ricardo... thanks for hitting me up about the eye-stuff I talked about yesterday...
From: Ricky Moreno 
Sent: Monday, March 18, 2019 5:46 PM
To: KNAPP, TOBY
Subject: Optometrist Visits
Every two years is always recommended. If you wear glasses or contacts your eyes gradually worsten and they need to update your prescription.
Every two years is always recommended. If you wear glasses or contacts your eyes gradually worsten-Ricardo Moreno
Every two years is always recommended. If you wear glasses or contacts your eyes gradually worsten
I appreciate you taking the time to drop me a line! #ThankYou for being involved and for sending me your thoughts.
If you want to get at me for any reason... email me! tk@iheartradio.com... and thanks in advance!
Now... here's the COPY-AND-PASTE ROUNDUP!
National Let's Laugh Day: Today -- and every day -- is a good day for some laughter.
Buon appetito… A new survey has found that Italian food is the most popular food in the world. 84 percent of people worldwide said they love Italian food most. According to the YouGov survey, Chinese food was the second most popular cuisine in the world, followed by Japanese food, Thai food, and French in fifth. American food was the seventh most popular in the world. (The Daily Meal)
Speaking of Italy… According to a survey by dating site Elite Singles, Venice, Italy is the most romantic place in the world to propose. Here's the full list of 2019's most romantic places to propose:
Venice, Italy
Paris, France
Hawaii
The Bahamas
Vanua Levu, Fiji
At home
Bali, Indonesia
New York City
Niagara Falls
Sydney, Australia
Edinburgh, Scotland
Las Vegas (Cosmo)
Cheers to this! New research has found that having a little red wine before bed could help you lose weight. This is thanks to a substance in red wine called resveratrol, which helps to convert white fat to beige fat, which is easier to burn. Resveratrol is also good for your heart and has been found to slow down the production of cancer cells. What's not to like about this news? But a warning … this doesn't mean you can down a bottle of cab a night "for your health." Stick to a small glass of your favorite red -- or even some grape juice -- and you'll get the benefits. (MSN)
Vegan nuggets… Well here's a sign that more and more people are going meat-free. McDonald's is serving vegan "chicken" nuggets at some of its locations in Norway. Apparently the vegan McNuggets are made with a mashed potato base, mixed with chickpeas, onions, carrots and corn. This isn't the company's first vegan menu item. In 2017, they introduced the McVegan burger in Finland and in January of this year, McDonald's added the "McFalafel" to its menu in Sweden and a vegan Happy Meal in the UK. (Today)
MARCH MADNESS BETTING
March Madness is special every year, but this year it's extra special because the Supreme Court pretty much legalized sports betting in America.
Of course, not every state has taken advantage of this ruling. Yet.
Eight states now have legalized betting. Which means millions of people who live in Nevada, Delaware, New Jersey, Pennsylvania, Mississippi, West Virginia, Rhode Island and New Mexico will – probably for the first time in their lives – be filling out their brackets and losing their hard-earned money … legally. (Washington Examiner)
THE JAPANESE ARE PUTTING BARS IN CONVENIENCE STORES
The Japanese deserve more credit than they often get for some of the advances they've given the world. Back in the day, they were responsible for many of the cool gadgets that caught on here in the U.S. And now, they're trying something that seems like a no-brainer that might – maybe? – take off here in America.
They're putting bars in convenience stores.
The idea appeals to employees who have to stop at convenience stores on the way home from work anyway. They need to pick up a bag of ice. Some milk or eggs. Maybe a loaf of bread. Might as well hang around for a beer before getting home and facing the family. (Grape)
PORN AND VIDEO GAMES MIGHT BE WRECKING YOUR RELATIONSHIP
If you're not happy with your relationship with your wife or girlfriend, porn and video games might be to blame.
A new study has found that it's not just the amount of time you're spending staring at a screen that matters. Instead, porn and video games are the activities most likely to lead to poor relationship quality. (AskMen)
WANT MOM TO LIVE LONGER: HANG OUT WITH HER!!
Want to keep your grandma and your parents around for as long as possible?Spend more time with them! Research has shown that loneliness really takes a toll on older folks and a from the University of California San Francisco finds that people who aren't lonely live longer, too.
The study followed 1,600 adults with an average age of 71 and found that the lonely ones had consistently higher mortality rates, even taking into account socioeconomic status and health. Nearly 23% of lonely participants died within six years of the study, compared to 14% of folks who say they had adequate companionship.
So while your Aunt Betty may not like the idea of moving into that assisted living home at first, she'll be more connected to her community and have more opportunities to mingle and socialize with other older people there, and ultimately, that could keep her around longer. And spending quality time with Grandma and Gramps isn't just good for them, it benefits us, too. Where else will we hear stories like that and get recipes that have been handed down for generations?
Source:Women's Health
AMERICAN PARENTS: YOU NEED TO LEARN FROM THE SCANDINAVIAN PARENTS!!
Parenting is hard in the U.S., so maybe we should take a step back from all the judgment from other parents, teachers, and media and take a page from parents in Northern Europe. Moms and dads in Scandinavian countries have a more chill approach to childcare and we could learn from them. The culture in the U.S. is different from Nordic culture, but here are a few things they do that our kids could benefit from.
Go outside every day- These parents know how important digging in the dirt, climbing trees, and breathing fresh air is for kids.
Downplay gender- They're less into gender reveal parties and more into treating boys and girls equally from nursery school on up.
Napping in fresh air is key- Even when it's freezing, Scandinavians let their kids nap outside. They bundle them up because they feel that cold, clean air is essential to their health.
No spanking- Sweden has literally banned spanking as a punishment for kids and they teach through positive reinforcement instead.
Falling down is just part of life- Scandi parents tend to be less worried if Junior falls down and scrapes a knee.
They don't feel the need to sanitize everything- American parents do love their antibacterial everything, but they're not as into sanitizing everything in Scandinavia.
No school until seven- Kids get to enjoy childhood and be kids longer and don't typically start elementary school until age seven.
They're less focused on screen time- American parents are concerned about how much screen time their kids are getting, but Scandinavian moms and dads don't worry as much because little ones spend so much time outside and engaged in other activities, their tablet time isn't an issue.
Dirt is normal- Making mud pies and stomping in puddles is messy business for kiddos, but in Scandinavia, it's normal to come home from playtime dirty and it's no big deal.
Total parental supervision is overrated- Fewer helicopter parents there means that kids have more opportunities to make mistakes and learn from them. In Scandinavia, nearly three-fourths of fourth-graders walk or ride their bikes to school. And they're just fine.
Source:The Stir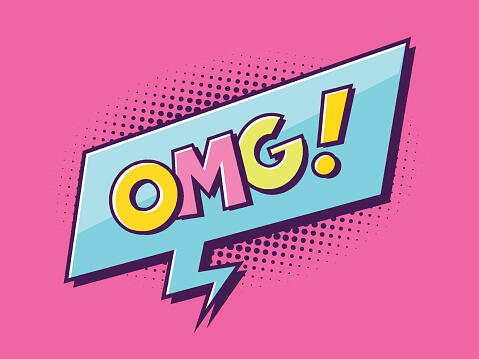 @gettyimages
CAN YOU BELIEVE THAT PEOPLE ARE ALLERGIC TO THEIR SIGNIFICANT OTHERS??!
People commonly have allergies to things like cats and peanuts, but it turns out we can actually be allergic to a significant other. Luckily, it's not very common, but it can happen. So if you're getting all itchy and your eyes are watering when you get close to your partner, they could be giving you an allergic reaction. But you don't have to end the relationship and there's usually something you can do to help.
Being allergic to your partner sounds weird, but it could be anything from their cologne to their detergent that causes a reaction. Getting educated is the first step because knowing how the reaction can develop and what to do will help. Allergist and immunologist Dr. Purvi Parikh says if you notice you're having an allergic reaction, but you're not sure what's causing it, this is what you need to know.
It's usually something your partner is using- If you notice a reaction after spending time with your partner, it could be something they're using, like fragrance, their pet, or foods that touch them and touch you. So if you know you have an allergy, look for something that your S.O. could be using or doing that could spread that to you.
But in really rare cases, it could be your actual partner- Well, one particular part anyway … Dr. Parikh says there have been very rare cases of semen allergies. So if you think you're having an allergic reaction to that, get help from a medical professional because that's not a chance you want to take.
It can cause mild to severe reactions- Depending on the allergy and how strong the exposure is, reactions can include itchy, watery eyes, stuffy nose, runny nose, breathing problems like a cough, wheeze, asthma symptoms and/or itchy rashes, like hives or eczema.
If you have a food allergy, make sure you and your partner are extra careful- Unless you have a food allergy, you may not understand how serious it can be, so if you have one, help your partner grasp the gravity of the situation.
You can take steps to deal with the issue- If you do figure out you're having an allergic reaction to your partner, you may be able to find a way around it. If it's their cologne, have them skip the spritz before a date, if it's their pet, keeping the dog off the couch and out of the bed may help, and an air purifier could, too.
Source:Brides
AND... if you are taking in some TV today... here are your options!
TALK SHOWS:
Jimmy Fallonhas NBA legendKobe Bryant,Aidy Bryant(Shrill),Natalie Morales(Today), musician Mick Fleetwood,music byFletcher
Stephen Colberthas Chris Hayes(All in With Chris Hayes),Nico Parker(Dumbo)
Jimmy Kimmelhas Senator Kamala Harris,Mark Hamill(Knightfall), music byJudah & the Lion
James Cordenhas actorBen Schwartz,Tim Roth(Tin Star), music byLeon Bridges
Seth Meyershas Jordan Peele(Us),Phoebe Waller-Bridge(Fleabag), music byAction Bronson
Conanhas Isla Fisher(The Beach Bum), comedianMark Normand
Ellen DeGeneres has Michael Keaton (Dumbo), podcaster Jay Shetty
Live With Kelly and Ryan has Jimmy Fallon (Tonight Show), actorJohn David Washington, acrobats Virginia Tuells & Ihosvanys Perez
Watch What Happens: Live has Teddi Mellencamp(Real Housewives of Beverly Hills), singer Maren Morris
The View has former U.S. Attorney Preet Bharara, Priyanka Chopra Jonas (Isn't It Romantic?)
The Talk has David Boreanaz (SEAL Team)
PRIMETIME:
American Housewife Katie does her best to support Taylor's dreams of winning American Idol. (ABC)
The Kids Are Alright Mike and Peggy are sympathetic when Wendi's parents split up. (ABC)
Black-ish The school Dre and Bow want to send Kyra to treats them like a charity case. (ABC)
Splitting Up Together Martin grows suspicious of Lena's strange behavior; Martin gives Mae a driving lesson. (ABC)
The Rookie Nolan gets a lesson in respect after an arrest of a gang member leads to a free-for-all. (ABC)
NCIS (repeat) Torres recognizes a victim from federal law enforcement training. (CBS)
FBI (repeat) An alt-right provocateur is murdered after giving a speech at a university in New York City. (CBS)
NCIS: New Orleans (repeat) Gregorio calls on her former behavioral science professor when the team's latest case matches one she studied during FBI training. (CBS)
Ellen's Game of Games Contestants play to win $100,000. (NBC)
This Is Us Beth and Randall adjust to their new normal; Kate and Toby spend time with baby Jack. (NBC)
The Village (series premiere) Sarah navigates life with daughter Katie; Ava is arrested by ICE; Nick returns home from war. (NBC)
MasterChef The cooks test their leadership and communication skills in a carnival-themed competition. (FOX)
Mental Samurai (season premiere) Host Rob Lowe tests competitors' knowledge, memory, puzzle skills and sequencing. (FOX)
The Flash Team Flash races to save a suburban mom. (CW)
Roswell, New Mexico Max and Michael travel to Texas to visit a faith healer, who may be able to shed some light on the alien symbol Max has been researching. (CW)
All listings are subject to change.