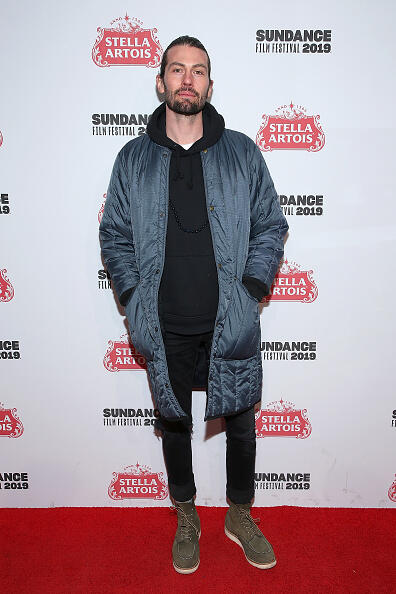 @gettyimages
WELCOME TO A NEW DAY! THE DAY WE CELEBRATE KEVIN FEDERLINE'S DAY OF BIRTH!
Yes, we celebrate the father of Britney Spears kids... the former husband of the superstar pop star... who turns 41 today!
HAPPY BIRTHDAY TO THE K-FEDERATION!
Yes. We just spent time celebrating K-FED's birthday. It's cool. You just spent that moment... own it!
Thanks for choosing to #ReadThisFIRST! Let's get into it...
Emojis at work? A newsurveyfound that 35 percent of people think co-workers appear more approachable when they use emojis at work.
Women-led companies rock… A new study found that companies led by women have employees that are more engaged, work more independently and have a stronger belief in the company's mission and strategy. (The Ladders)
Pot in the bedroom = happier women. A new study published in the Journal of Sexual Medicine found that marijuana may make sex more satisfying for women. In fact, researchers found that women who used marijuana before intimacy were twice as likely to report having better "Big Os" than women who did not use pot before getting busy. (Insider)
Michelob Ultra is getting in on the fruity beer trend. Michelob Ultra, the low-carb, low-cal beer that is a favorite of keto dieters, is launching a line of fruit-flavored beer called Michelob Ultra Infusions. The first flavor to hit shelves will be Lime & Prickly Pear Cactus. Pomegranate & Agave is reported to be the next flavor to drop. (Women's Health)
Forget social media influencers… A new survey has found that when it comes to people's biggest influencer … it's mom. 41 percent of adults under the age of 45 said they believe kids are more likely to get advice from their mom, compared to 28 percent who think bloggers and social media influencers have a bigger impact. And 60 percent of adults surveyed said they pass their mother's advice onto their own kids.
According to the survey, here are the biggest lessons we learn from mom:
Always try your best – 36%
Treat others as you would like to be treated – 31%
If you don't ask, you don't get – 26%
Don't worry about what others think – 25%
There's no such word as "can't" – 23%
Never give up – 22%
Believe in yourself – 22%
Do what makes you happy – 21%
It's what's inside that counts – 20%
And here are mom's biggest beauty and fashion tips:
Drink lots of water – 36%
Beauty comes from within – 36%
Wear what you feel comfortable in – 31%
Always wear sunscreen – 25%
Moisturize daily – 23%
Invest in a good bra – 22%
Always take your make-up off before bed – 20%
Don't compare your style to others – 20%
Embrace your shape – 19% (SWNS)
CINDERELLA TEAMS WITH THE BEST CHANCE TO REACH THE SWEET 16
Warren Buffett is one of the richest people on the planet -- and he loves March Madness. Once again this year, he will give any of his 390,000 employees $1 million each year for life if they can predict the Sweet 16 on their company bracket.
Just in case you're looking for an edge with your bracket this year, some gambling insiders ran 10,000 computer simulations and found that there are some Cinderella teams with the best chance to reach the Sweet 16.
Ohio State has about a 14 percent chance to get there.
Oregon has a 12 percent chance of making it.
Florida,Saint Mary's and Iowa all have a nine percent chance.
Good luck?
You're welcome? (Action Network)
BRING ON PEANUT BUTTER-FLAVORED WHISKEY
A distillery in California has figured out how to make a peanut butter-flavored whiskey, which is believed to be the first of its kind.
Not only is this stuff unique, but, apparently, it's also good. Skrewball peanut butter whiskey was awarded a double gold medal for "Best Flavored Whiskey" at the New York World Wine and Spirits Competition. (Insider)