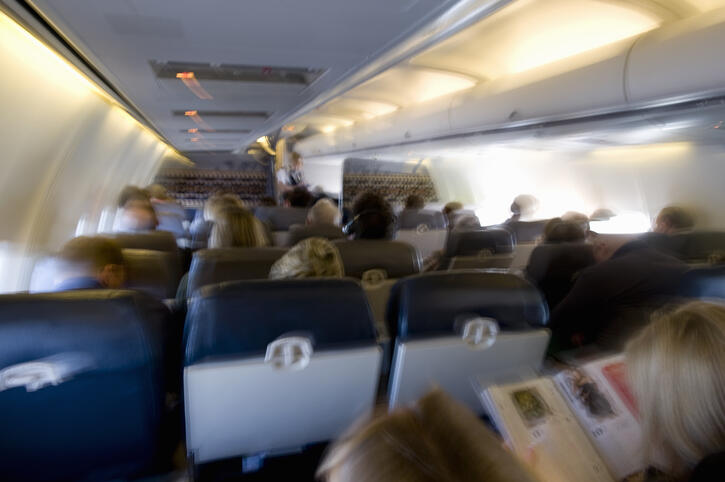 @gettyimages
Apparently it's a "travel thing" now...
One person in in the party pays to upgrade a boarding position so they can save prime seats for a companion… what do you think of this?
Throwing myself under the bus here… over the weekend, flying back from LA, I was in group A on my airline, meaning I got to board first… and I scored a really great seat in the emergency exit row… which, as you know if you fly Southwest... is like scoring seats in First Class. While choosing my seat, I noticed a woman a row behind me saving a seat for a companion, and she actually told someone who went for the seat next to her that it was "taken…" but it couldn't be because only like 10 people got on the plane before her and no one was in the bathroom or anything.
Then, I noticed a gentleman in the next seat doing the same thing… and it gave me an idea that my travel companion - a professional colleague - could sit with me in my row as we flew home... so I texted my companion - who was in the next group - and said "hurry up I'm not sure if I can save this for you or not!"
That's right. All of these A 1-15 boarders were saving prime seats... for companions in the B or C groups.
The flight attendant next to me knew what was going on and kinda said in a low voice to me, "I shouldn't know ya'll are doing what ya'll are doing so if someone says something, understand if I have to call you - or the others - out for this. He said it loud enough that the woman behind me looked over, I glanced at her as if we were almost in trouble for something but might get away with it.
My companion showed up and I ended up saving a prime seat for her but I've felt awful ever since…
Was a totally in the wrong for this? For implying the seats in the row were taken when they weren't? Is this RIGHT or WRONG to do?
Comment me your thoughts... or message me - tk@iheartradio.com